Make any room STUNNING with easy Wallpaper from MILTON AND KING
---
This past year has definitely been full of lots of changes and challenges not only in our personal lives but also in making our Florida house into a home!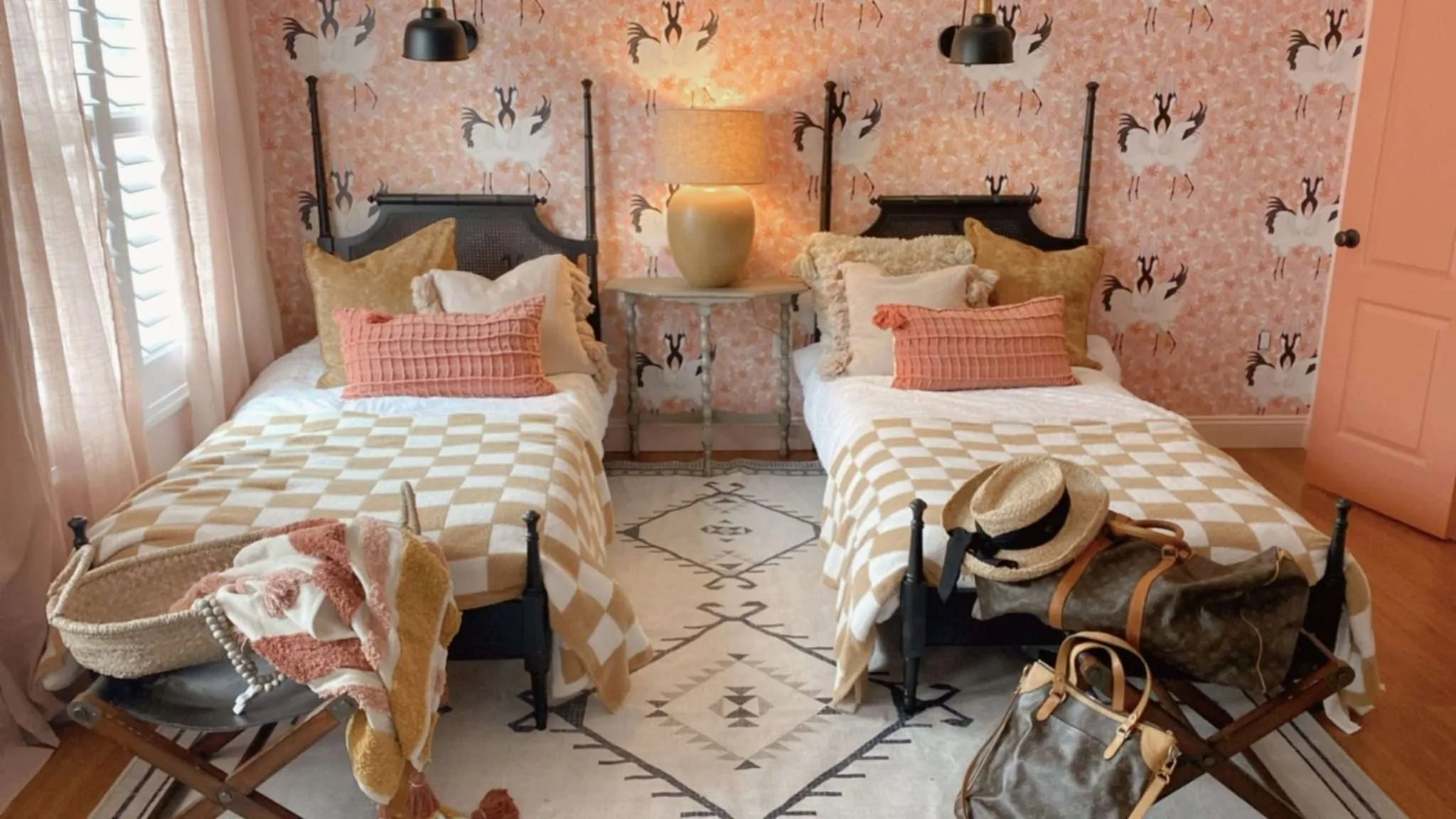 One of the largest projects so far had been a complete redo of Hayley's room as she moved on to the next chapter in her story!
I wanted to transform the room into a dreamy, cozy, happy space, where the grandkids can sleep over but also a space for me to just get away and pray, dream .. and relax too! First I decided on a color scheme.. it was hard for me to not do all white and neutrals .. but I definitely decided it would be some shade of pink … because the sunsets we daily see are filled with the most gorgeous shades of pink and also it's my favorite color!
I then decided I definitely wanted wallpaper!! I have wallpapered before but never with a kind that you roll the paste on the wall , then add the wallpaper..
https://www.miltonandking.com/product/japanese-cranes-wallpaper/
I fell in LOVE with this GORGEOUS wallpaper from Milton and King !!
This had all the colors I LOVE and was so easy to install! I will link the tools we used and the paste
I started the project painting the walls and trim and doors all the same color to create a very high end designer look.
Then we added the wallpaper.. which honestly was the easiest to install! First you put a level mark in your wall and measure Each section. We then measured and cut each piece and had it ready to go up on the wall with a few extra inches on top and bottom for some wiggle room! You don't have to overlap the pattern so this is so easy!
You just roll the paste on and apply the paper.. making sure you have a very sharp razor to trim the ends. I absolutely love the result and I can't wait to show you more of the room!
I think it adds the perfect touch to our Florida home!!
Have you ever tried wallpapering? Let me know in the comments!! I'd love to hear from you !!
Love ,
Hope